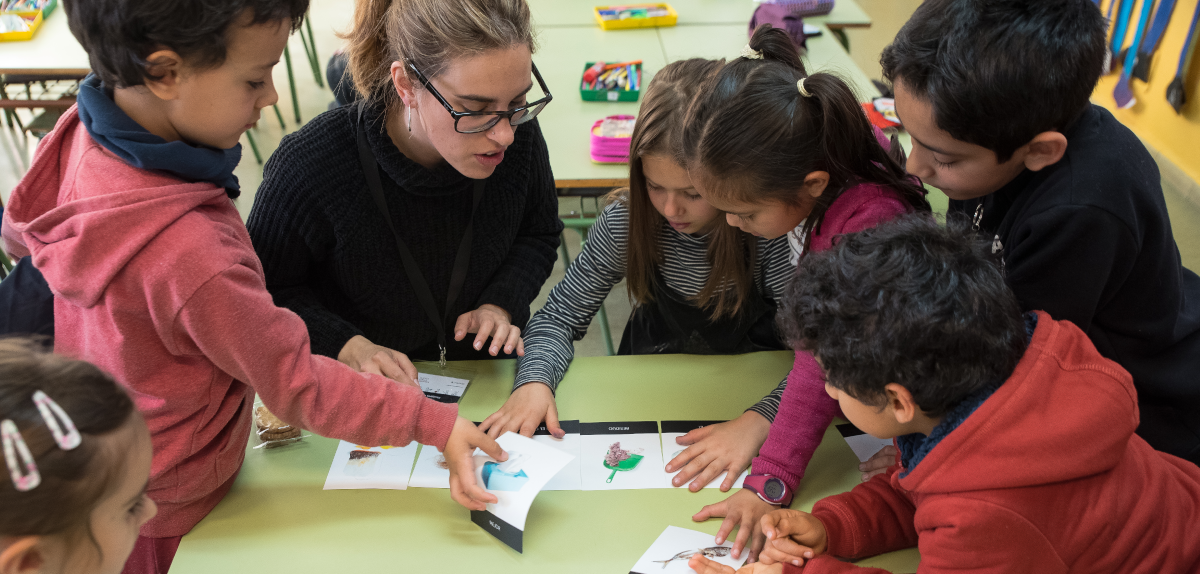 This school year, the educational program of the "Getting organic waste right" campaign was a success as it was last year. During the school year 2018-19, over 50.000 students belonging to 130 educational facilities took part, all of them located in the 12 districts where the separation of this type of waste is being introduced.
This education program, which comprises three types of free activities, is designed for the participation of the whole educational community, not only the youngest. All the activities underscore environmental values while teaching about the new collection of organic waste, so that the educational community becomes actively involved in proper waste management, both at the education center itself and in the home.
Since December 2018 until the end of the school year, over 33.000 students in Infants, Primary and Secondary schools have taken part in the CLASSROOM ACTIVITIES. With these activities, students can increase their knowledge and put into practice in an entertaining way the separation of organic waste at school and at home.
The classroom activities are supplemented by the COMPOSTING AT SCHOOL activity, aimed chiefly at teaching and non-teaching staff, whose educational establishment has a garden kitchen, with the participation of over 1.200 persons. During this year we have, however, also carried out this activity with the students responsible for managing the school kitchen garden at several centers and with users of special education centers.
Using a theoretical-practical approach, the participants learnt how a composter works and how the organic waste produced at the school is turned into fertilizer. The compost produced can then be used to fertilize the school's garden. We have provided 43 composters to these schools for this purpose.
To round off this educational program, over 15.000 Infants and Primary children enjoyed a 20-minute EDUCATIONAL SHOW held in the school dining room. In this way, during their meal, the children take part in an entertaining show with songs, gestures and rhymes while learning what waste goes into the brown lidded bin and how important it is not to waste food… with the help of two organic waste chefs!
If you are a teacher at an educational center and need further information, you can:
Go to our website and download the different educational guides here.
Follow our profile on Twitter where we will post information on the registration periods for activities during the year 2019-2020.
Sign up to our news bulletin to stay up to date with everything happening in our campaign.
See you in the classrooms next year!
Wishing a very good summer to all the education community!
.