BUSINESSES AND RESTAURANTS
Businesses and other establishments also have an important role to play in implementing this new collection system in Madrid.
If you work in an establishment that usually generates organic waste (restaurants, grocers, canteens…), a team of environmental informers will visit you to explain how the new collection service works and clear up any doubts.
And we will give you an organic waste information kit for businesses that comprises an information leaflet, a shop window sign identifying your business as one that separates out organic waste and an infographics sticker on how to correctly manage waste for the bin site.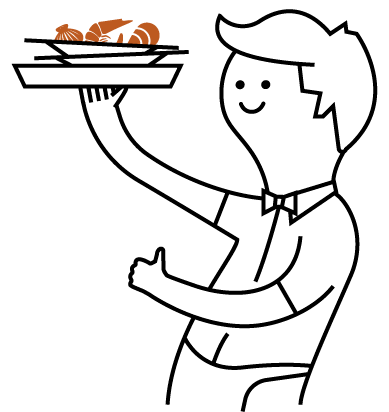 DOWNLOAD MORE INFORMATION ABOUT THE CAMPAIGN HERE:
INFORMATION LEAFLET FOR BUSINESSES

OTHER USEFUL INFORMATION
> Collection of glass containers in areas with high hotel density.
> Collection of commercial cardboard in high business density areas.