SCHOOLS
Due to the health emergency caused by Covid-19, all face-to-face activities of the Educational Program "Getting organic waste right" will be temporarily suspended.
But our job to inform you continues, so we have created new online education resources to reach out to every home and education centre.
You can find them here.
CLASSROOM ACTIVITIES
To acquire knowledge, share it and put these teachings into practice is the challenge schoolchildren will face to implement organic waste separation in their education centres. Experience-based education is key to real transformation.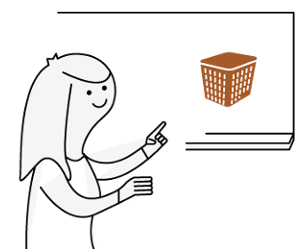 COMPOSTING AT SCHOOL
Teaching and non-teaching staff at educational centres with a vegetable garden will learn how a composter works to see how organic waste is turned into fertiliser that they can use in the school garden.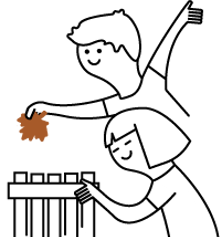 EDUCATIONAL SHOW
A show for learning while having fun with songs, games, mimes and rhymes to accompany the children in their adventure of learning the lifecycle of organic matter.