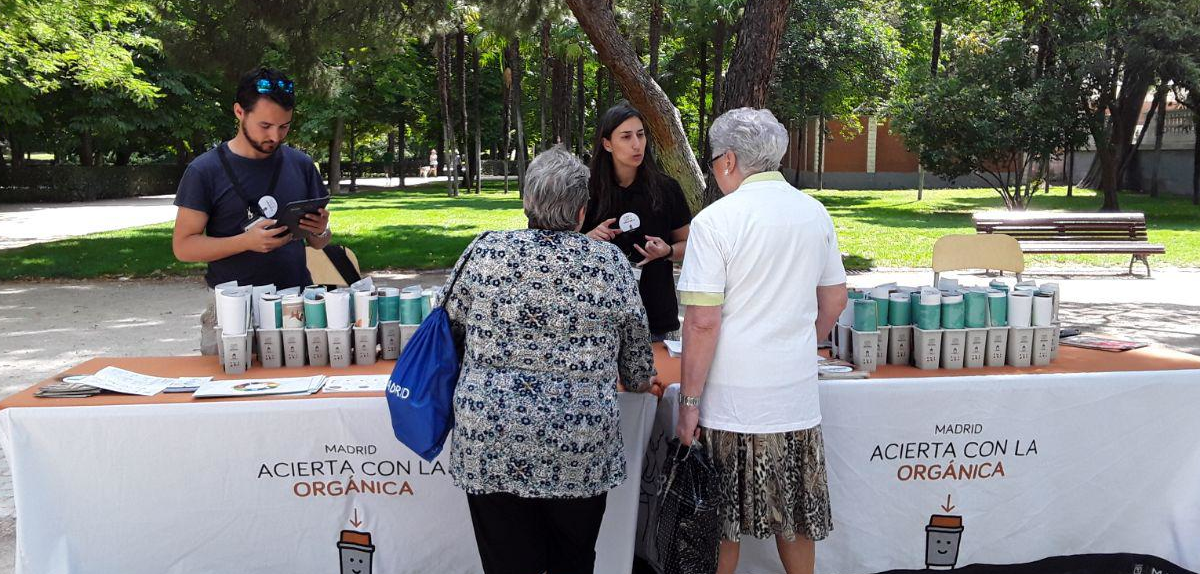 As part of the "Getting organic waste right" campaign, we shared a very special morning with the senior citizens of our city.
Last Friday, 21 June, a new session of the open-air exercise program for senior citizens was held in the park, El Retiro, under the slogan "Moving is taking care of yourself". During this program, which aims to foster the habit of doing exercise among the elderly, in a fun, entertaining way, the participants were able to take part in different activities.
After being welcomed, they went through a varied set of exercises next to the gazebo in the park and continued with a run. After a short rest, the most enthusiastic among them ended the day with a dance session.
But as wellbeing is not only physical but also social and mental, the most motivated members visited our information booth. There, the campaign team answered all the participants' questions about recycling and handed out over 260 information kits comprising: a small pencil holder, a guide to learning how to correctly separate waste, a fridge magnet, a magazine, a graphic summary, a pendrive and information leaflet.
To cap it off, the most enthusiastic attended a performance at our street theatre where a new superhero, SuperOrganic, prevented a distracted neighbour from throwing her rubbish bag in the wrong bin at the last minute.
This superhero will be flying over the city for a few more weeks, teaching children and adults how to correctly separate waste into each of the five bins. See the dates, locations and street theatre performance times at bit.ly/2zSFLiw.
.