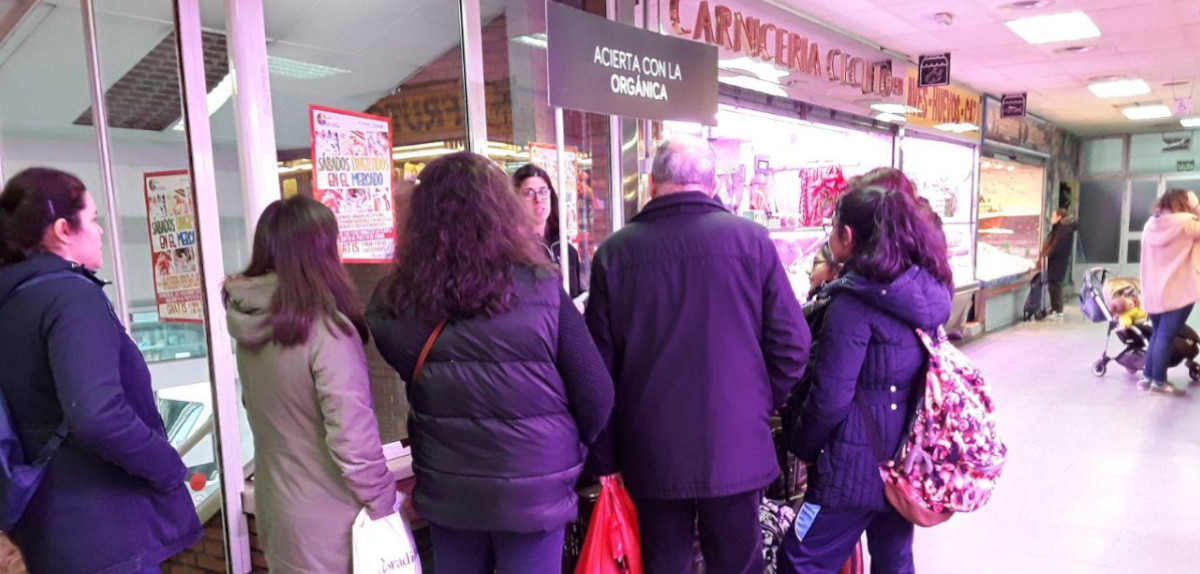 There are many of you who, via the campaign's communication channels have asked us to extend the opening hours of the information booths so you can visit us during the afternoons and collect the organic waste kit.
So now, in February, we are starting our information point tour with a new timetable, this time at the city markets located in the districts of Carabanchel, Usera, Moratalaz, Retiro, Chamartín, Salamanca and Barajas.
| | | |
| --- | --- | --- |
| DISTRICT | LOCATION | DATE |
| RETIRO | Mercado Municipal de Ibiza |     4 to 8 February |
| USERA | Mercado Municipal de Jesús del Gran Poder |     4 to 8 February |
| MORATALAZ | Mercado Municipal de Moratalaz | 11 to 15 February |
| CARABANCHEL | Mercado Municipal de San Isidro | 11 to 15 February |
| SALAMANCA | Mercado Municipal de Diego de León | 18 to 22 February |
| CHAMARTÍN | Mercado Municipal de Chamartín | 18 to 22 February |
| RETIRO | Mercado Municipal de Pacífico | 25 to 29 February |
| BARAJAS | Mercado de Alameda de Osuna | 25 to 29 February |
*Provisional routes. These may change due to causes unrelated to the campaign. Check the website for possible updates.
This will enable people who, due to their work or studies, have been unable to visit us before to get information on waste separation and to collect the kit. Now you can in the afternoon from Tuesday to Friday and Saturday mornings during the month of February.
Likewise, in March we plan to set up the booths again and distribute the organic waste kit together with informative material at other markets which we'll announce over the coming weeks.
As many of you know, markets have always been included in our information and awareness campaign. In the previous campaign (2018-2019), the education team gave out information on separating organic waste to over 11,000 people and distributed over 9,000 organic waste kits at the 23 booths they set up in 12 municipal markets during the months of the last campaign.
And during that time, we were able to see how warmly shopkeepers welcomed the information on the new selective collection system together with the friendly atmosphere created when sharing spaces during the days this activity took place.
To see which markets we will be at each week during the month of March, we invite you follow our Twitter profile @AciertaOrganica, where we regularly post information about this and all the other campaign activities. Or, if you prefer, you can also check out the map on our website where we update this information every week.
Buy local, think global… and separate organic waste to get everything right!