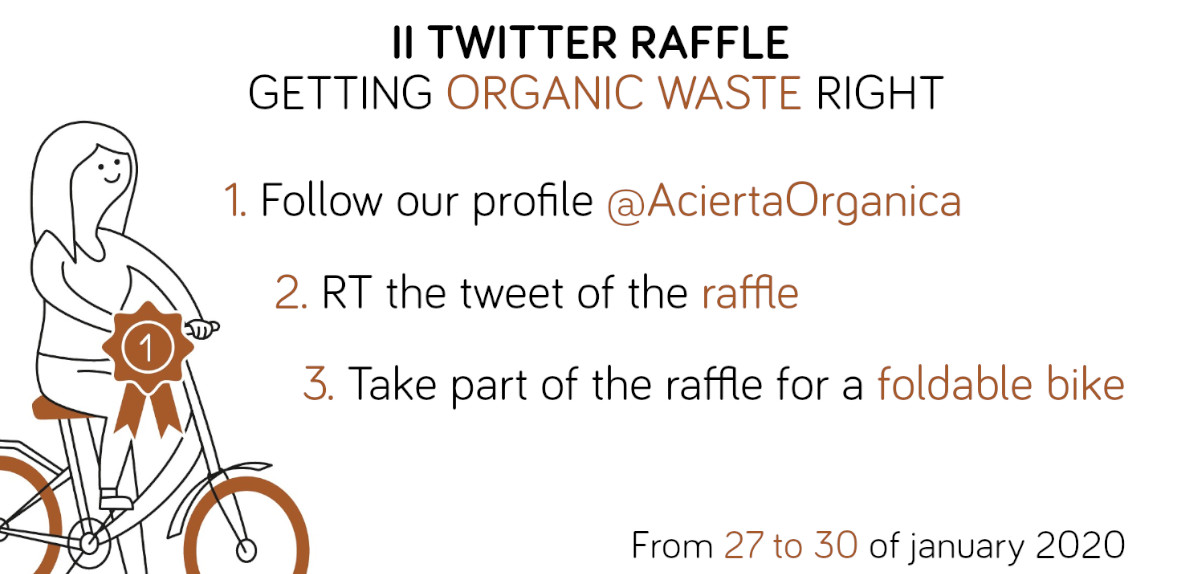 We're starting 2020 by celebrating the separation and collection of organic waste across the entire city (except for the Centro district which is set to join us in September). And to celebrate it properly, what better way than by holding a 2nd Twitter Raffle? Yes, another raffle! Naturally, the prize is sustainable, so you'll still be getting things right.
And what can you win? No less than a foldable bike! So, you can get around the city without creating fumes, while at the same time adopting a healthy lifestyle.
In July last year, we held the 1st Twitter Raffle, which gave out 2 prizes to mark the end of the information and awareness campaign we launched in the 12 city districts where organic waste collection had been introduced.
215 people took part, with two winners of different prizes. The lucky winners were Álvaro Rol Rúa (@ARocanrol), winner of the first prize, a foldable bike, and Iván Gaitán Muñoz (@Ivanovef), winner of the second, who won a grow table.
Want to take part? It's simple; just follow our profile @AciertaOrganica to stay up to date. In a few days we will publish a tweet which you must retweet if you want to take part in our raffle. As simple as that!
Follow us, read the terms and conditions and… Good luck!
Keep watching … You have until Friday, 30th January to participate!
Did we get that right?