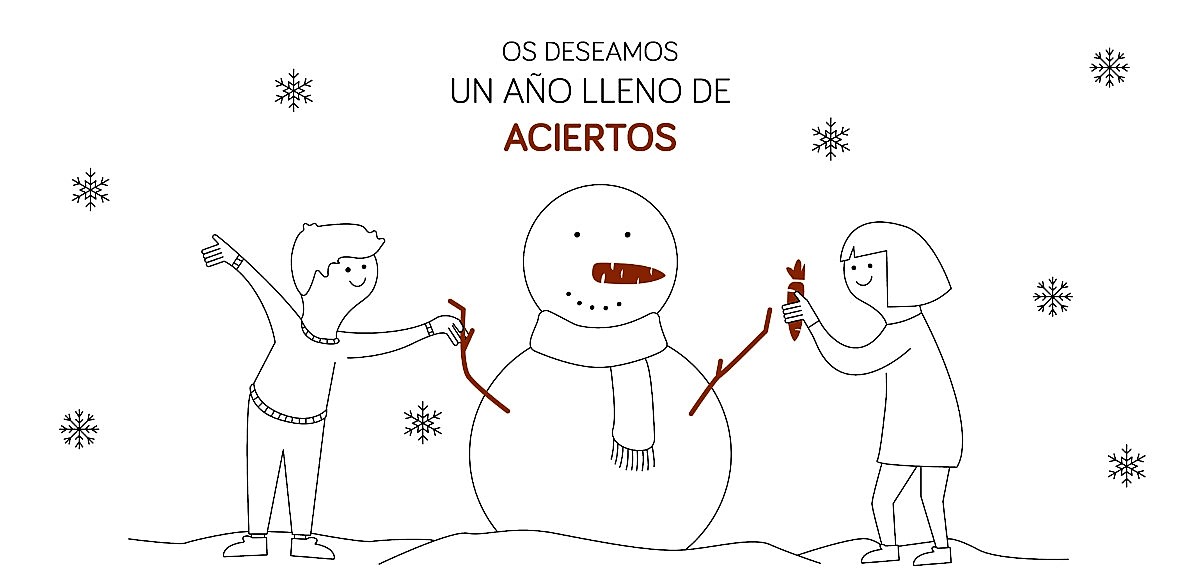 This is the third year that the team behind the "Getting organic waste right" campaign has the opportunity and the pleasure of wishing you all a Merry Christmas.
It has been two years since selective organic waste collection in the city started in 2017 with the public information campaign. We started gradually, with a pilot project in 17 areas in different districts. In light of the excellent results, in autumn 2018 organic collection was extended to 12 entire districts of the city.
This year has seen an additional 8 districts using this new collection system: Barajas, Retiro, Usera, Salamanca, Carabanchel, Moratalaz, Chamartín and Fuencarral- El Pardo. Organic waste collection has now been introduced across the entire city, except the Centro district which is scheduled to join in September 2020.
And that is why we have so much to celebrate this year!
This year we will continue to guide you and help you correctly separate in addition to answering any questions you may have about this new type of waste.
For this reason, until summer arrives, we will continue to put up posters in entrance ways, inform concierges, doorkeepers and shop owners, using information sessions and street shows to answer any questions, in addition to distributing informative material and 10-litre bins to anyone who visits the booths we will be setting up over the coming months in the eight districts listed above.
We have several months of hard work ahead to comply with the European law that stipulates that 50% of solid urban waste must be  reutilised or recycled by the year 2020. We have accepted this challenge by positioning 90,000 brown bins in the streets and communities of the city.
Now all we need is … your collaboration!
For this reason, the campaign team behind "Getting organic waste right" does not want to miss out on this opportunity to wish you happy holidays and to thank you for your involvement in this ambitious project to make Madrid a more sustainable city.
So we raise our glasses with all of you to wish for… another year of successes!