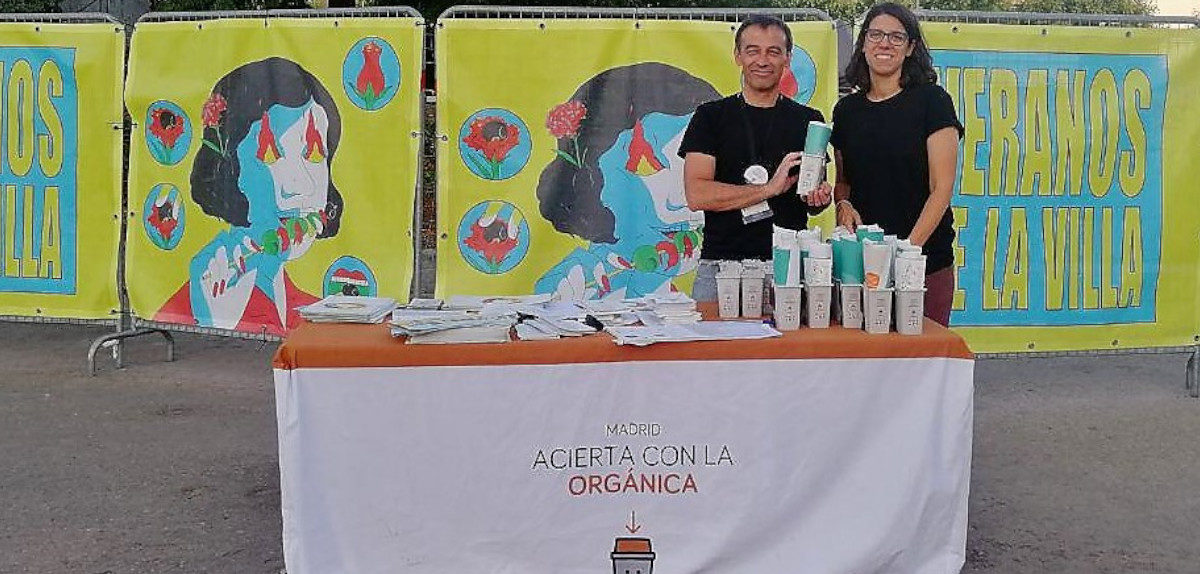 This summer the Getting It Right campaign has switched from daytime to night-time and taken part in several of the activities organised by Madrid City Council in the City's summer Festivals called "Veranos de la Villa".
In all, we attended four cultural activities where we gave over 700 people information on separating organic waste. All of them were offered information leaflets, guides for adults on how to correctly separate waste and magnets and pencil boxes for the children.
We started on 5 July in the Arganzuela district where we set up a booth in the evening to inform the young people and adolescents who had come to enjoy a concert by Locoplaya.
A few days later, on 17 July, we were in the Gardens under the Puente de Segovia in the Latina district, informing everyone who came to listen to the concerts scheduled as part of the activity Cuando el río suena. This is the activity that saw the largest number of people coming to visit us!
And to round it all off, the last week of July we attended two different events. On the night of the 23 July at Puente de Vallecas, we informed and gave out campaign material to everyone who came to enjoy De la Habana a Madrid.
And on 25 July, at Parque Rodríguez Sahagún in Tetuán, we distributed information to all the families who had come to enjoy the surprising performance of Circo Sodade.
It's been non-stop! So, we deserve a holiday to make a strong launch of the extension to another 8 districts, scheduled for autumn.
.