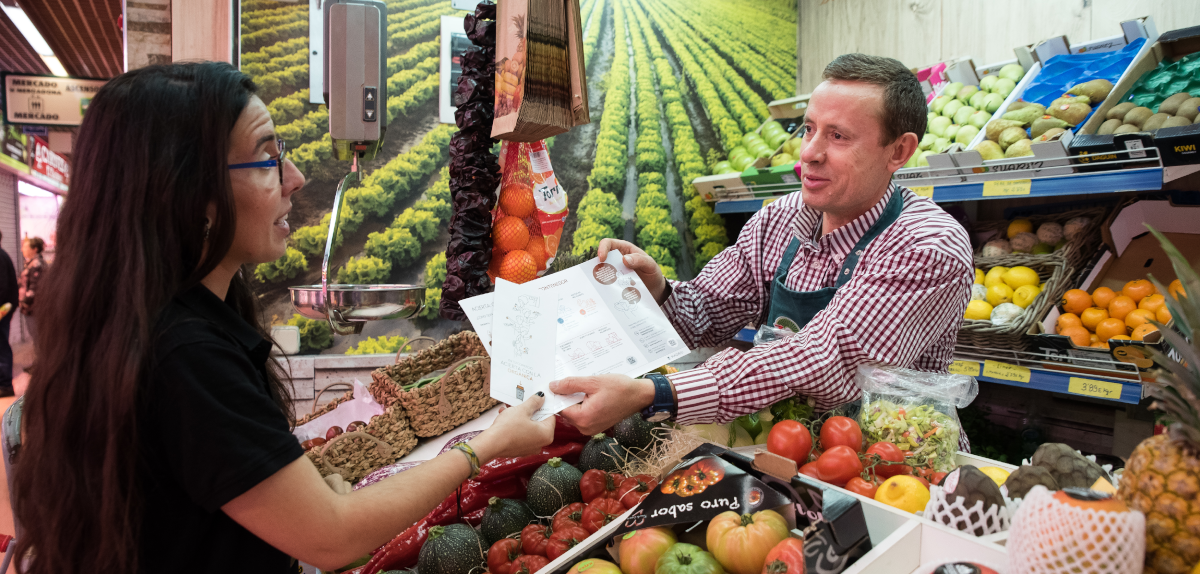 It seems like just yesterday, but 9 months have gone by since we started the information and awareness campaign last November on collecting and separating organic waste in 12 city districts!
You may be wondering what we have been doing all this time. And truth be told, we can say with pride…we've done everything and for everybody!
The campaign was designed to reach an estimated population of 1.9 million inhabitants of Arganzuela, Chamberí, Ciudad Lineal, Hortaleza, Latina, Moncloa-Aravaca, San Blas-Canillejas, Tetuán, Puente de Vallecas, Villa de Vallecas, Vicálvaro and Villaverde. And all the activities were aimed at key sectors of the population: residents, concierges, shopkeepers, the educational community, municipal personnel and associations.
To achieve this, we had a team of 50 persons, chief among whom are the environmental educators who carried out informational activities and provided guidance on implementing this new form of collection, explaining how it works and raising awareness of the benefits it brings.
What type of informational activities were performed in the 12 districts?
Attention and information speeches, clarification of doubts and handing out of kits and campaign materials at 56 information booths located in places frequented by 30.000 visitors (markets, sports centres, shopping centres, swimming-pools, etc.).
Attending to 3.200 persons at 20 information points located at popular events and festivals.
50.000 participants in our free educational program for schools.
19 Information sessions for municipal personnel associations, other groups, etc. attended by more than 400 people.
75.600 homes visited to hang posters there.
7.600 concierges informed.
27 street theatre performances (SuperOrganic) with almost 1.000 persons of public.
24 visits to Valdemingómez Technology Park with the participation of more than 600 persons.
11.000 informational visits to shops, restaurants and major waste producers where more than 6.400 persons was informed.
Exhibition
And after all this, we're exhausted!
We will be taking a rest these last few weeks of summer to return again in autumn with the campaign then extended to 8 additional districts where organic waste collection will gradually be introduced. For this reason, at the same time, a new information and awareness campaign will be held in each one.
Wishing all the "organic" community a very happy summer!
.