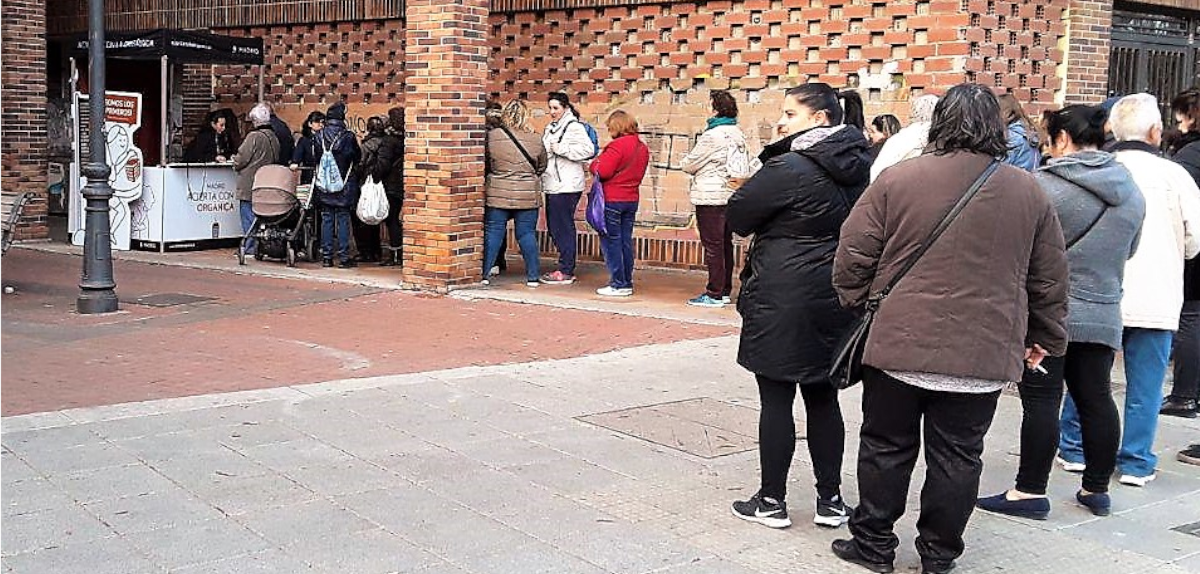 December saw the launch of the itinerant booths of the Getting Organic Waste Right Campaign, which enjoyed a great reception.
Information booths were put in place for two weeks in each of the districts where the new selective organic waste collection has been introduced. We started on 20 December in the districts of Vicálvaro, Latina and Hortaleza, which were the last in adopting the new collection system. Between 9 and 18 January they were located in Arganzuela, Chamberí, San Blas-Canillejas and Villaverde. And we concluded this campaign by informing the residents of the districts of Ciudad Lineal, Tetuán, Puente de Vallecas, Moncloa-Aravaca and Villa de Vallecas between 22 and 31 January.
The locations chosen in the various districts were as follows:
Distrit
Ubication
Vicálvaro
Centro Cultural Valdebernardo (1 week)

Centro Cultural El Madroño (1 week)

Latina
Junta Municipal de Distrito
Hortaleza
Centro Cultural Sanchinarro
Arganzuela
Junta Municipal de Distrito
Chamberí
Centro Cultural Galileo
San Blas-Canillejas
Centro Deportivo San Blas
Villaverde
Centro Sociocultural Ágata
Ciudad Lineal
Centro Cultural La Elipa
Tetuán
Centro Deportivo Antonio Díaz Miguel
Puente de Vallecas
Centro Cultural Lope de Vega
Moncloa-Aravaca
Junta Municipal de Distrito
Villa de Vallecas
Junta Municipal de Distrito
During this initial stage of using itinerant booths, we have been able to inform over 9,500 people and have handed out over 8,000 kits. We also provided informative material about the campaign and how to correctly separate waste in the home. The most popular of the materials was the organic waste kit comprising: a 10-litre aerated bin, an informational leaflet, a magazine on organic waste and a ball of seeds. The most popular item among the other informative materials were the guides on waste, aimed at both adults and children, not forgetting the visual summary on how to correctly separate waste into the various different bins.
Districts such as Latina and Villa de Vallecas also saw a strong attendance, with numerous residents queuing early in the morning to collect their kit and get information from the campaign educators.
The second stage of itinerant booths used in the campaign will start soon. If you were not able to receive this information directly, please follow our website aciertaconlaorganica.es, our Twitter account @AciertaOrganica and the social networks of Madrid City Council (Twitter, Facebook and Instagram @madrid).
We'll be back shortly!