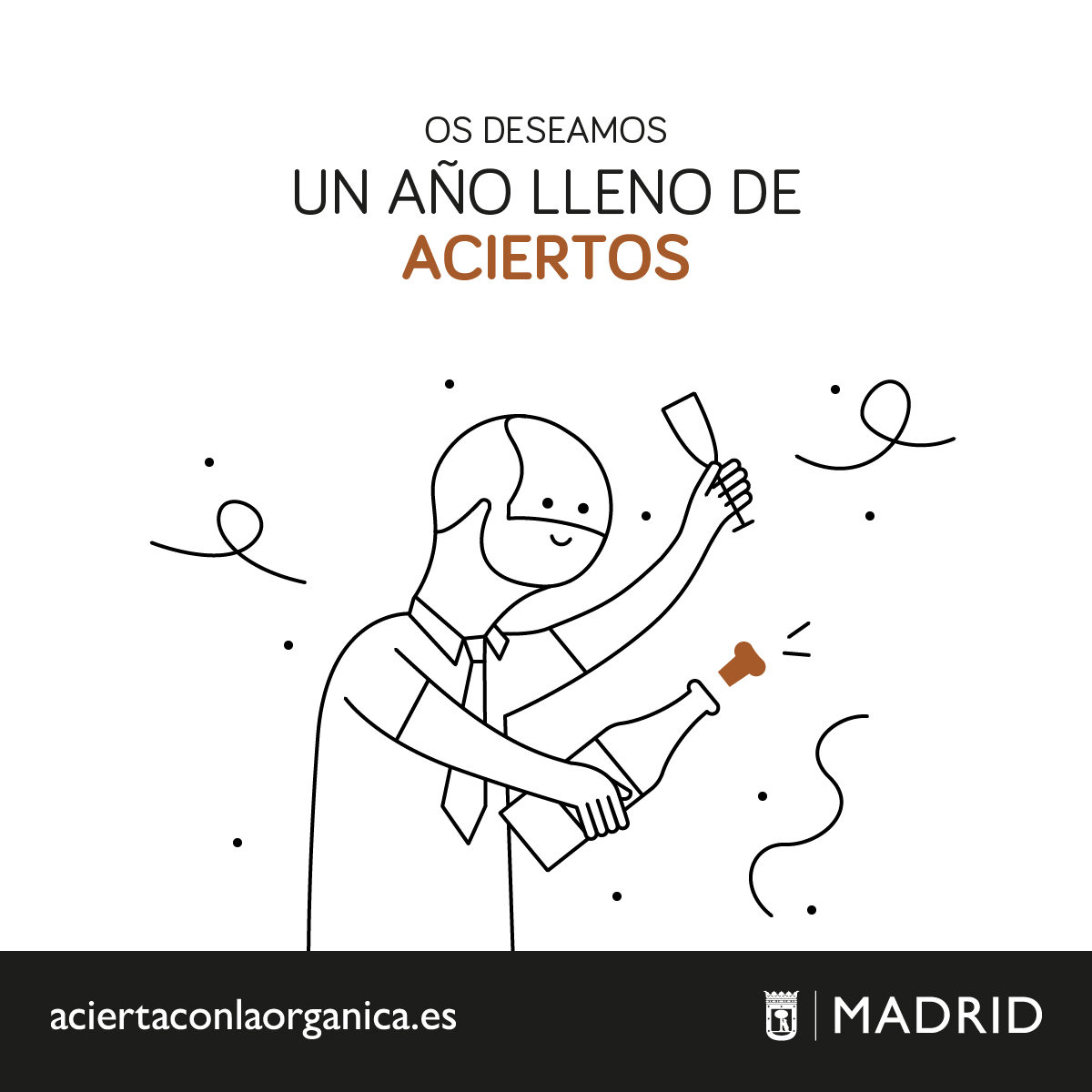 We are seeing out 2018 with the implementation of organic waste collection in 12 districts in Madrid. What started last year as a trial in 17 pilot areas of the city has been extended this year to all the districts within these areas and, in view of the positive results and the public's warm reception of this management model, the districts of Villa de Vallecas and Vicálvaro were added to the system.
Next year we face the major challenge of continuing to provide information and increase awareness among both the residents and other important sectors within these districts: shop owners, schoolchildren, residents' associations and other partners.
To achieve this, we have a team of persons who will be on the street clarifying any doubts or concerns the public may have about this new sorting system at:
Information points located in each of the districts
Visits to businesses, markets, bars and restaurants
Educational activities in teaching centres
Information sessions at the municipal district meetings
A new feature this year will be parades, an informative presentation and intense activity on social networks to offer daily information on everything happening during the campaign.
As was the case last year, this is proving to be exciting work and we are encountering numerous signs of approval.
For this reason, Madrid City Council and the team of the "Acierta con la orgánica" campaign do not want to miss this opportunity to wish you happy holidays and to thank you for your involvement in this ambitious project to make Madrid a more sustainable city.
So, a toast to you all and for a year full of successes!