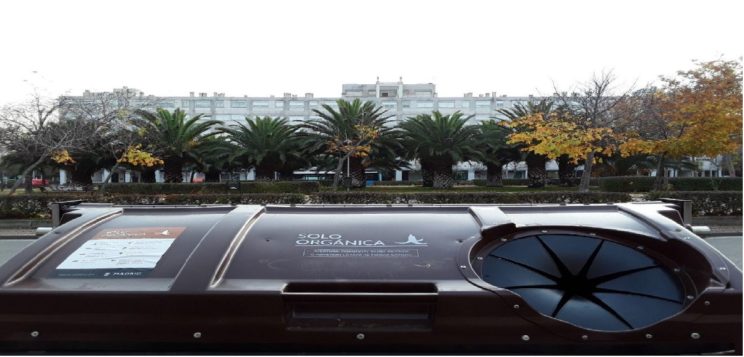 In December, the inclusion of Hortaleza, Latina and Vicálvaro finalised the progressive implementation of selective organic waste collection in 12 districts of the city.
The goal of this implementation, which started on 1 October in the districts of Arganzuela, Chamberí, San Blas-Canillejas and Villaverde, followed a month later by Tetuán, Moncloa-Aravaca, Ciudad Lineal, Villa and Puente de Vallecas, is to serve a population of 1.9 million inhabitants who currently have brown lidded containers, on the streets or communal bins, to dispose of the organic waste produced by both homes and businesses in these districts.
Information booths are being set up in prominent areas of these three districts to offer more in-depth information on this new collection system, coinciding with the awareness and information campaign which is also being launched.
Visitors to these stands can clarify any doubts they may have about this new separation system, obtain an organic waste kit (while stocks last) and take home informational materials and campaign merchandise to help them to separate waste at home.
So, if you live or own a business in Hortaleza, Latina or Vicálvaro, watch out for our website and our new Twitter account @AciertaOrganica, and the information channels of Madrid City Council (Facebook, Twitter and Instagram), for the latest details on the location and opening hours of these booths.
Visit us and get organic waste right!