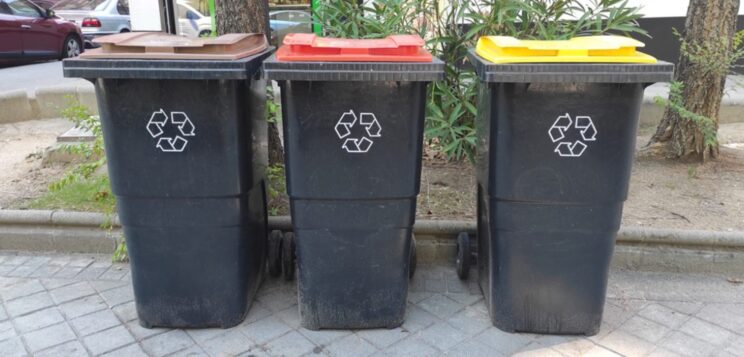 In Madrid, we have for some time become used to the brown bins and to separating our organic waste. The implementation of separate collection for this type of waste began in 2017 in 17 areas of the city and was gradually extended to the 21 districts of the city, ending in September 2020.
The goal of implementing this collection system in the city was to ensure compliance with the EU Waste Framework Directive, which required organic waste collection be implemented in major cities before 31 December, 2020. To date, over 628,131 tonnes of organic waste have been collected in the City of Madrid.
Now is the turn of the smaller cities and municipalities, which must implement separate collection of organic waste by 31 December, 2023. As a result, many municipalities have begun to organise the introduction of the fifth bin and to raise public awareness about this new separation system and the importance of their cooperation to ensure the success of this new system, so as to meet the European objectives and to promote the circularity of waste.
At present, neighbouring municipalities of the city of Madrid such as Redueña, Ciempozuelos, Coslada, Loeches, Alcalá de Henares, Alcorcón, Torrejón de la Calzada, Fuenlabrada and Las Rozas, among others, already have bins in their streets for the selective collection of organic matter.
Although there is still a long way to go in terms of organic waste collection, over the next few years more and more municipalities will adopt this new collection system, thus increasing the percentage of waste recovery and recycling.
We shouldn't forget that the fifth bin is now here to stay and that its use will become increasingly common throughout Spain.
So please remember: wherever you are, separate out organic waste into its own bin.