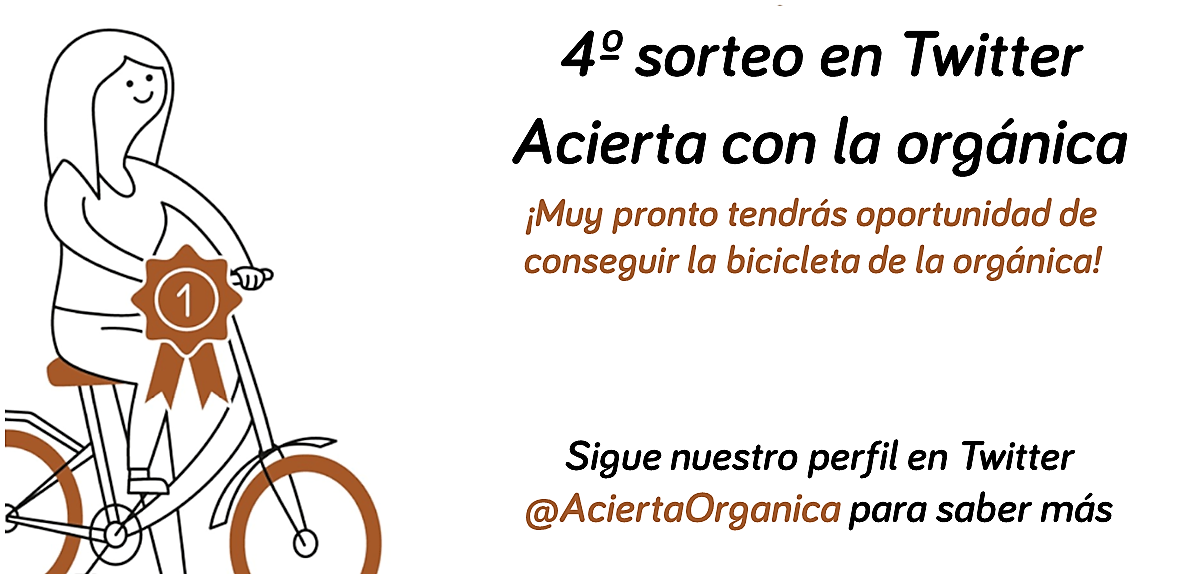 Presenting the fourth Twitter draw of the "Getting organic waste right" campaign, scheduled to take place from 1st  to 7th February. The winner will receive a foldable bicycle just for continuing to get organic waste separation right.
As usual, this new year starts with us making a list of resolutions to keep: to learn a new language, stop smoking, do more exercise… What if you join us in separating out organic waste into the brown bin? That way, in addition to helping reduce urban waste, we can also make our city a more sustainable and liveable place.
We are holding another draw for a foldable bike because we know it's a highly popular gift among our followers on social networks (and our blog, naturally), and because in addition to getting organic waste right, you all prefer to adopt a healthy, environment-friendly lifestyle. And there's nothing better than a bicycle for getting around the city ecologically and emitting zero pollutants.
How can you take part in the draw? Easy: just follow our profile on Twitter, @AciertaOrgánica and retweet the content we publish about the competition.
Join Jaime A. Saumell, Cecilia Monroy, Álvaro Rol and Iván Gaitán, who already form part of the winners' club of our Twitter draw "Getting organic waste right".
Stay tuned to our Twitter feed… You have until 31st  January to take part!