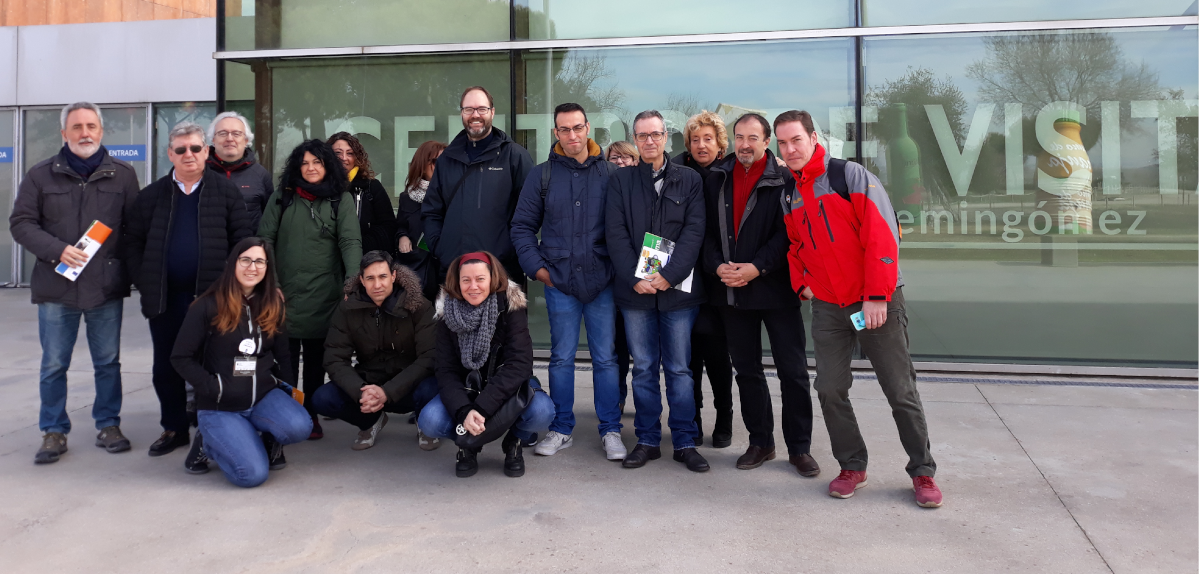 Over 600 people have visited Valdemingómez Technology Park on one of the free excursions we have organised to familiarise city residents with waste management.
As part of the information and awareness campaign on the separation of organic waste, 24 visits to this technology park have been organised since February to 17 May, 2 for each of the 12 districts that currently separate organic waste.
The districts which saw the largest participation in this activity were Hortaleza, Chamberí and Villaverde. The participants in these visits, in addition to individuals, also included organizations such as the senior citizens association Enseñarte Madrid, the Residents' Association Valle-Inclán de Prosperidad or the Cultural Centre López de Vega, together with participants from the INIA employment workshops and even students of Las Rosas High School, among others.
During the three hours that each visit lasts, those registered for these excursions can discover some of the facilities which since 1978 have received the almost 1,200,000 tonnes of urban waste the city generates every year.
In addition to the Park's Visitors Centre, the visit also covers the following facilities:
La Paloma processing plant, where the recyclable material present in container bags (yellow lid) and the waste reject (orange lid) are recovered and organic matter is separated for biostabilisation.
Las Dehesas treatment plant (instead of La Paloma), which separates and classifies recyclable matter, electronic appliances, furniture and household items and the organic matter is composted. It also incinerates dead animals and disposes of non-recyclable waste in landfill.
The energy recovery plant of Las Lomas, where the waste contained in the residual waste bags (orange lid) and recyclable materials are recovered. The waste reject from this process together with that from other plants is used to take advantage of the heat produced by combustion to generate electricity.
On completing their visit, the participants filled out a satisfaction survey. This revealed a common message: these visits are highly useful. Many also remarked that they should be compulsory as they convey very well what happens to our waste and more than fulfil their aim of raising awareness.
Weren't you able to attend any of these visits? You can register for one now in the link below: Visits.
There is also a program of activities, seminars and environmental events at the Technology Park with workshops for children.
.