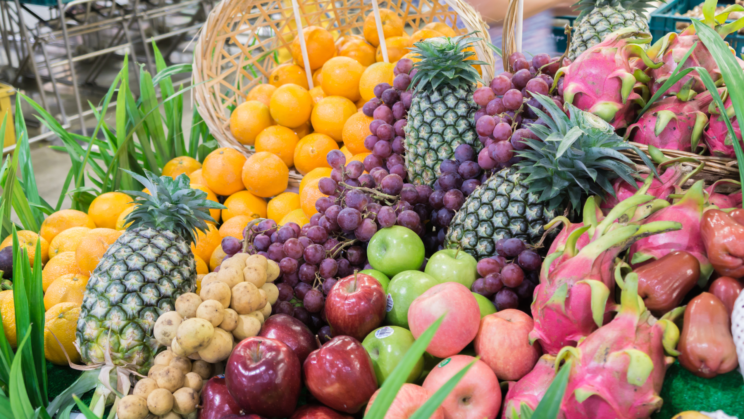 If you are one of those people who try to follow a healthy diet, you will also be concerned about shopping sustainably, trying to buy quality, organic and local foods that are not always easy to find.
Luckily, there are more and more organic or farmers' markets where you can find different stalls with a wide variety of products in order to conveniently do your weekly shopping for basic foods: fruits and vegetables, meat and fish, dairy and bakery products, oils, beers and wines… ensuring sustainable and quality production, as well as fair and local trade.
In this article we going to suggest several markets in the city that you can visit if you want to choose healthier and more sustainable food:
Farmers' market: if you have been following us on social networks for a long time, we are sure you already know them. There are two in Madrid: the one in Planetario (Arganzuela) and the one in Valdebebas (Hortaleza). You can find artisan, organic and local food and products at these markets. The Planetario market is held on the first and third Sunday of each month, from 10 am to 3 pm, while the Valdebebas market is held on the fourth Sunday of each month, from 10 am to 4 pm. These markets are not open now in summer but will return in September.
Cámara Agraria Market Day: at this market you can find quality and local products, 100% produced in Madrid. It is a place to connect and trade directly between producers and consumers. Wines, oils, honey and artisan cheeses, meat from Guadarrama… You can find all kinds of products there! This market is held on the first Saturday of every month, from 10 am to 3 pm and it's located in the Recinto Ferial Casa de Campo.
Vallehermoso Market: this market, built in 1930 and located in the Chamberí district, has had a new image since 2017 and now features a permanent area used as a farmers' market which is located on the ground floor. There you can find food made in the traditional manner, at a fair price, which is environmentally friendly and sourced from a local area nearby. This area also has a space for tasting products onsite.
Cooperative supermarkets: another alternative are cooperative markets such as La Osa, located in the district of Tetuán. Anyone can participate and join in the management of these supermarkets. At La Osa you can find a wide variety of local, artisanal and organic products.
These are just some alternatives for buying healthy and sustainable products at organic markets or shops on a regular basis. However, these are not your only options, as there are other, sporadic alternatives such as fairs or agro-ecological events also held in different parts of the city.
If you'd like to visit them and not miss any of them, you should stay tuned to our social networks, where we usually publish and announce this type of event. You can follow us on our Instagram account, @conrde_madrid, and Twitter, @AciertaOrganica.
For healthier and more sustainable shopping and food!