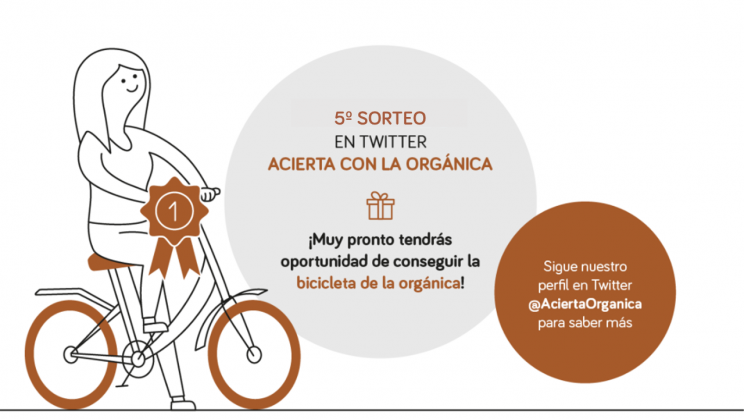 …and yes, we are holding another draw for a bike among those who participate. Because if, in addition to recycling your waste at home, at work or in the street, you get around the city on a sustainable means of transport such as a bicycle, you are helping to care for the environment twice over, and we love that!
What's more, with the organic bicycle you can celebrate the next Bicycle Day (19th April) by riding around on your brand new folding bike.
How can you take part in the draw? Easy:
1º) Follow our Twitter profile @AciertaOrganica.
2º) Stay tuned to our publications, as during the week of the draw we will publish the tweet that you will have to retweet if you want to win the prize.
You will have from 12th to Sunday 18th April at 23.59 hours to retweet the publication of the prize draw.
Check the terms and conditions of the draw below (in spanish):
Bases legales 5º sorteo 'Acierta con la orgánica'