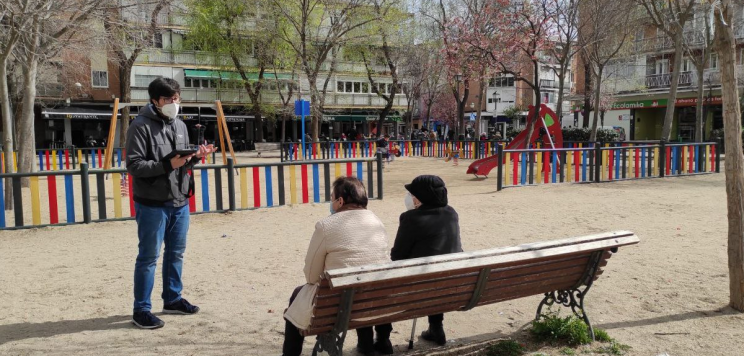 We're excited and keen to share with you our new goals and objectives for making Madrid a cleaner, more sustainable city, so in March we launched our new information and awareness campaign on waste management and cleanliness of public spaces in the city: "With R for…"
However, as with all campaigns, we need to have a baseline to start from, to assess the real state of the city. In addition to the official data on waste collection and street cleaning services or any incidents detected, it is also necessary to have direct knowledge of the habits and opinions of the people of Madrid concerning these issues, in order to increase the information available and be able to offer a series of enhancements and activities that improve the welfare of Madrid residents.
During the first weeks of the campaign, the educational team of "With R for …" conducted anonymous opinion polls on the street in the 21 districts of the city, in which more than 1,000 citizens took part.
The degree of cleanliness in the districts, the cleaning problems that most affect citizens, waste separation habits, proper compliance with collection services, knowledge about the information channels of the Madrid City Council or suggestions for improving these services are just some of the key issues that we have gathered during this initial campaign activity.
Thanks to citizen input, we can see from a different perspective the existing problems and needs of residents so as to put in place effective solutions based on public demand.
Remember that giving your opinion is always important. When you help us with your contributions to improving the state of the city, you make everything easier.
Making Madrid a better city is easy when we all do our bit!