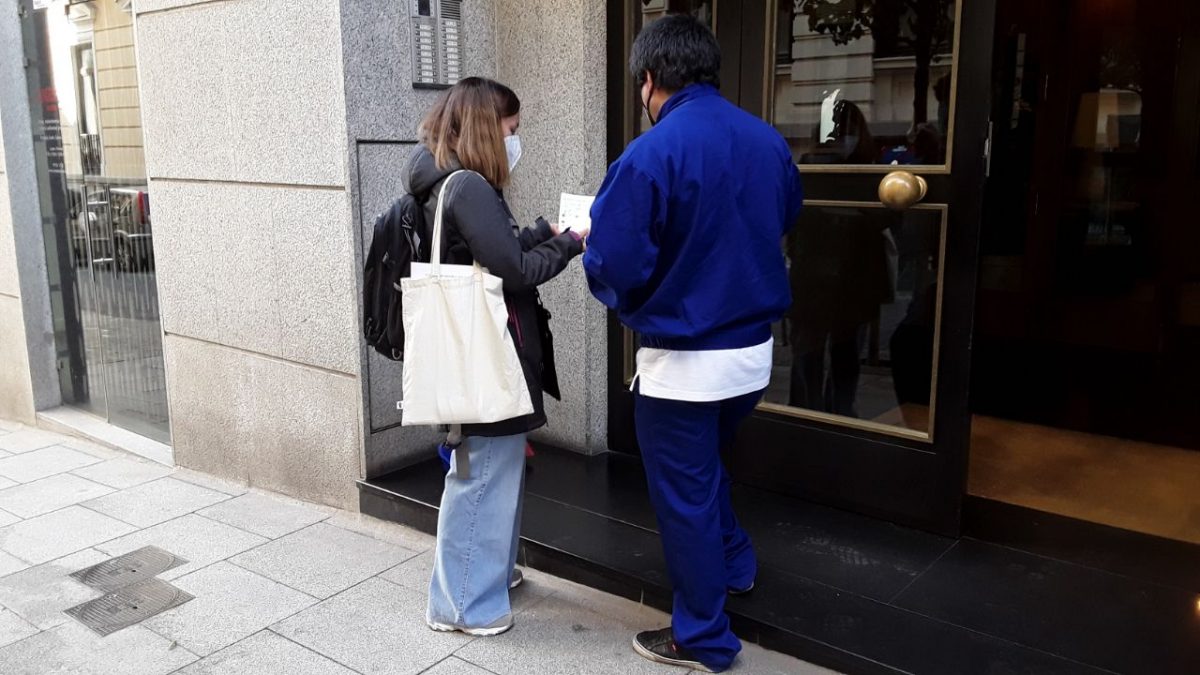 We are having mixed feelings at the start of our new "Getting Organic Waste Right" campaign, focused on the last district to adopt selective organic waste collection, and that's because we may have reached the final stage. It is sad to think that this process is coming to an end, but it also means that the brown bin has finally been introduced citywide, and nothing could make us happier!
We have spent four years familiarising all of you with the brown bin, the last one to appear in Madrid, explaining what waste it should be used for, together with our street activities, our visits to residential blocks and businesses, with information booths, exhibitions and educational activities. All these activities were carried out to encourage every one of you to use this new bin to sort your organic waste. And, according to the figures provided by Madrid City Council (223,565 tonnes collected so far), we can only thank you for your efforts and participation.
During the eight months scheduled for this campaign – from November 2020 to June 2021 – our team of environmental educators (18 in all) will be holding information events on the streets, at businesses, residential blocks, schools and associations in the Centro district; in addition, during the final months of the campaign these activities will be extended to the other districts in Madrid to reinforce the involvement of the public in separating organic waste.
So, if you would like to follow all the developments as they're happening during this campaign, we recommend you follow us on Twitter @AciertaOrganica.
And, last but not least, we'd like to remind you that by working together on separating and collecting organic waste, we are improving the sustainability and environmental quality of the city all of us live in.
So please continue to get organic waste right!