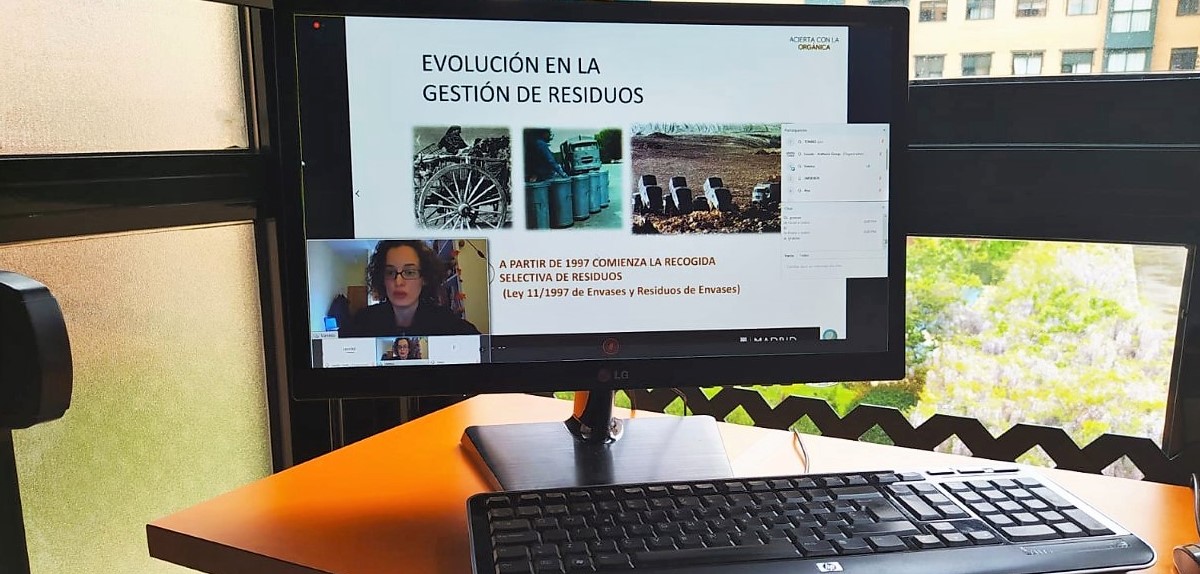 Throughout April, the "Getting organic waste right" campaign has continued to boost its online presence to keep informing you about the brown bin and how to separate other types of waste.
During this time, together with the new web spaces (one with health recommendations during COVID-19 and another educational space, which we anticipated in previous posts), other courses of action have been undertaken:
Extending this information to new social networks
Although the campaign already had an official profile on Twitter, we have set up two more for you on Facebook and Instagram for greater coverage and to reach a larger target audience.
Creating a YouTube channel
In addition to these social networks, a YouTube channel has been set up: "Getting organic waste right awareness campaign", as a different way to offer you new audiovisual content that we will regularly update.
Information sessions and online live shows
Information sessions and live online shows have been held every week on social networks and digital platforms.
Given the successful participation in these activities, we are offering you the opportunity to take part in May also.
Remember that you have a live appointment with the campaign's education team every Tuesday at 5 pm on Twitter and at 6 pm on Instagram, to discuss and clear up any doubts you may have regarding any aspect of waste management and sustainability.
And on Thursdays at 6 pm, there are information sessions on the WebEx platform for all the information about the brown bin and any other aspects of waste management in Madrid. If you would like to register, you can do so by sending an email to organica@madrid.es or by filling out the web form below.
Adapting the travelling exhibition "Let's change how we look at waste" to a digital format
As it is impossible to physically stage the travelling exhibition "Let's change how we look at waste", we have turned it into a virtual exhibition, available to the public just by clicking on this link (it is advisable to use Google Chrome, Microsoft Edge or Mozilla Firefox browsers) or by watching it on video on the YouTube channel.
Setting up an online participatory survey
Lastly, as your opinion is highly important in helping us improve the selective collection system for waste, you can give us your opinion using this online survey.
And to conclude, remember that over the coming months the campaign will continue working to offer you new digital resources and activities.
So, if you want to get it right and learn how to separate… follow us online!