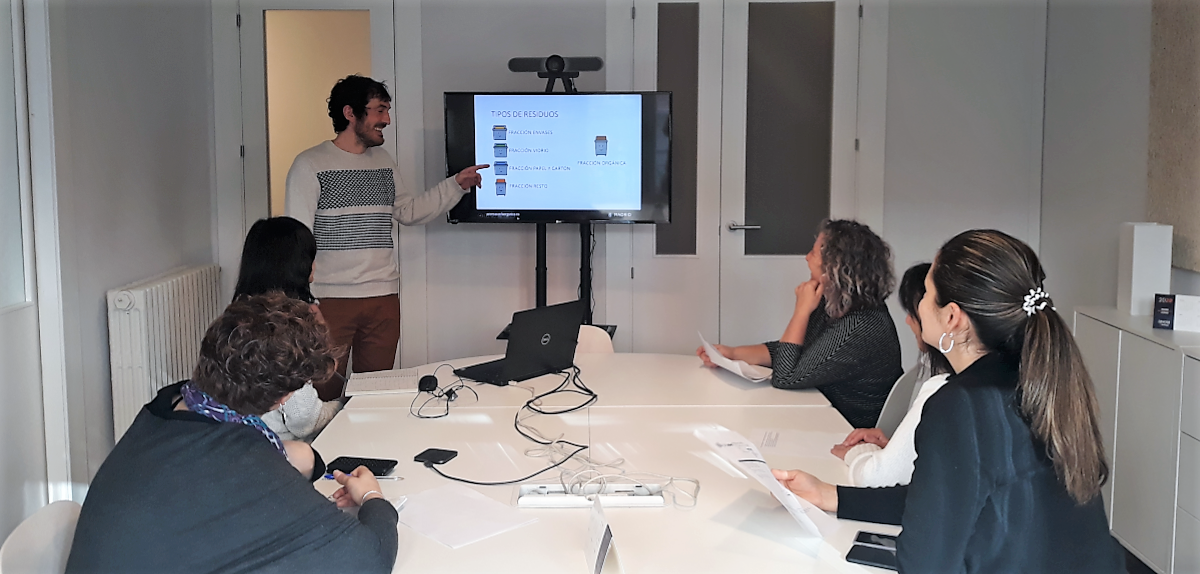 When a new bin is introduced into a city, the residents often face many doubts and false beliefs before they can acquire good separation habits.
Questions such as "I don't know what goes into each bin", "Why separate at home if they mix everything together later" or "I don't have space for more bins", are just some of the challenges our team of educators face every day.
To make this information as accessible as possible, one of the most significant activities our campaign carries out are information sessions. A space to raise awareness, where interested residents and our campaign team can exchange knowledge and impressions for 90 minutes regarding waste separation, answer any questions about the new organic waste bin and also gather suggestions for improvement.
In these sessions, we not only talk about this new separation method, but also review how waste collection has evolved in Madrid and discuss the most common questions regarding other waste bins, among other aspects.
If you belong to an association or collective (Parent-Teacher associations (AMPAS), cultural associations, municipal personnel, institutes, residents' associations, senior centres, vocational training centres…) in any of the 8 new districts where this separation method has been implemented and are interested in attending one of the sessions at your centre, please contact us by email at organica@madrid.es to arrange a date.
Also, as a resident of the city who wants to know if there are any information sessions you can join near your home, you can check our website map, where we update this information every week.
At the moment we can already tell you we have arranged several information sessions at Public Municipal Libraries such as Francisco Ibáñez in the Chamartín district and Gloria Fuertes in Barajas, both in April.
Don't miss out on this chance to learn how to separate!