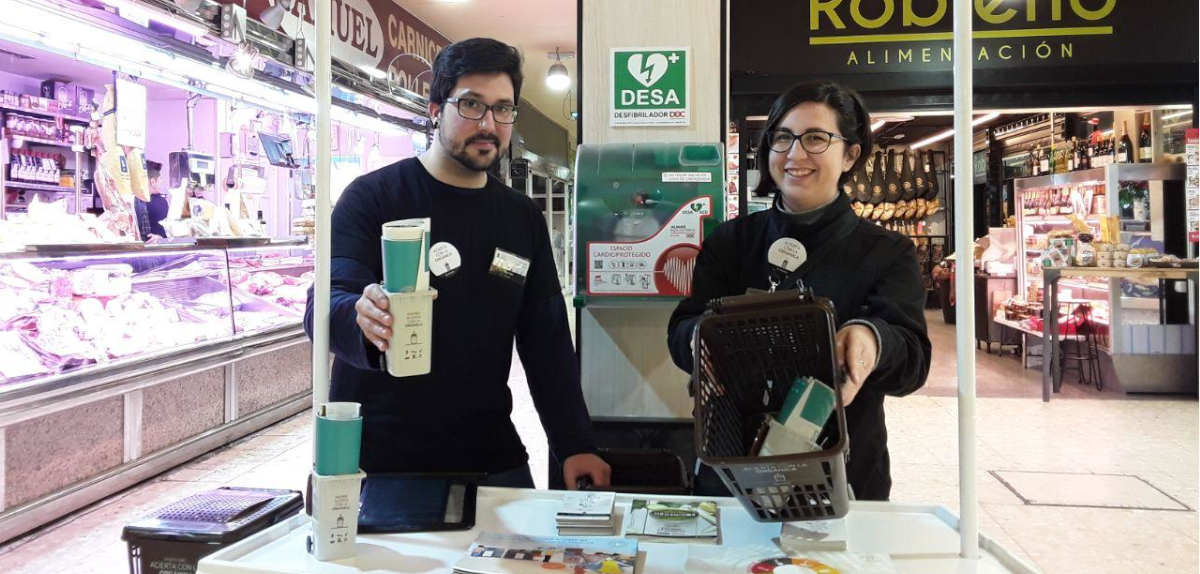 During the whole month of February, we have been at the municipal markets to provide the public with information about waste separation and to collect the kits we are distributing in the districts that form part of the awareness campaign this year.
We started to distribute the kits in January during the mornings, at the Juntas Municipales of each district, the City Council's points of reference for the citizens of Madrid. Given the need to guarantee the right to receive information for those who work or study, during February the information booths and distribution of kits located in the Municipal Markets of Moratalaz, Chamartín, San Isidro in Carabanchel, Jesús del Gran Poder in Usera, Ibiza in Retiro, Diego de León in Salamanca and Alameda de Osuna in Barajas have also been open during the afternoons and weekends.
The success of this activity and its reception by the markets and the public was spectacular. During these two months we have offered information on separating organic waste and answered the doubts of over 9,400 people and have given away over 9,000 kits.
So now in March we'll continue to be at the information booths in the municipal markets of Carabanchel, Usera, Chamartín and Salamanca. We are aware that the Fuencarral – El Pardo district does not have this type of installation, so we plan to set up a point for offering information and kits at a location visited by many local residents.
To see which markets we will be at each week during the month of March, we invite you follow our Twitter profile @AciertaOrganica, where we regularly post information about this and all the other campaign activities. Or, if you prefer, you can also check out the map on our website where we update this information every week.
And now, just remember….
Buy local, think global, and …
separate organic waste to get it right!