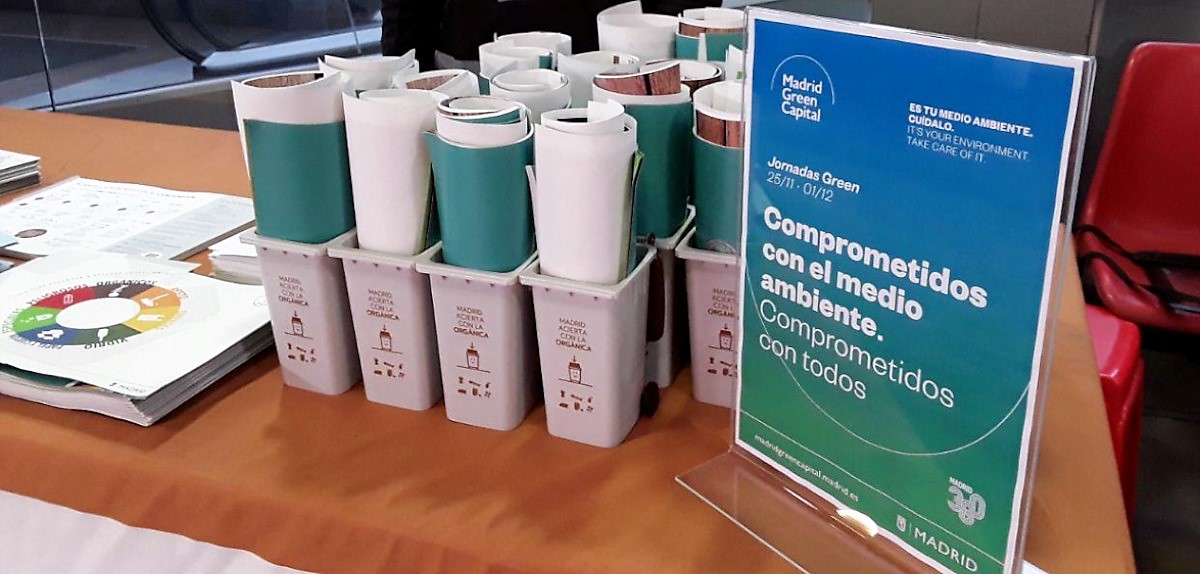 As you're certainly aware, from 2 to 13 December Madrid will host the Climate Change Conference (COP25). Within the framework of this major international event, the City Council has prepared a program with over a hundred activities and events throughout the city. These include activities highlighting the importance of separating organic waste.
All the initiatives undertaken during this period, when the city adopts the name of Madrid Green Capital, are related to nature, to environmental awareness and to knowledge of the environment we live in. We should note that Madrid is one of the cities with the most tree-lined streets in the world.
All these workshops, guided visits, conferences and activities are held because we want you to know what our "Getting organic waste right" campaign has achieved.
During the week prior to the Climate Conference, we gave out information to over 750 residents at the information booths we set up in the Moratalaz and Retiro districts.
And we also put on several different versions of our street theatre shows, in which both adults and children had great fun learning what items to place in the brown bin, with the help of SuperOrganic.
Information sessions were also held at all the Municipal Senior Citizen Centres in Moratalaz, in addition to the Centro Cultural Casa de Vacas in the Retiro.
As the Universidad Complutense held its Sustainability Week the last week of November, which coincided with the Climate Conference, the students of the Faculty of Optics and Optometry were able to visit and read all the interesting information of our exhibition "Let's change how we look at waste" (Cambiemos la mirada sobre los residuos) in the hall of our building.
Although the Climate Conference is scheduled to end mid-December, we're continuing with a whole range of activities! Every week you can find on our website where they'll take place or you can follow our Twitter account: @AciertaOrganica, where we'll keep you up to date every day on what's going on in our campaign.